ProPro Producers Programme 2023

We are happy about the 4th edition of ProPro - the Producers Programme for Women - a unique training and networking opportunity aimed at connecting, empowering and supporting female producers across the European film production landscape. ProPro aims to promote diversity in the film industry by providing a customized program that provides participants with the tools and resources to address the increasingly complex challenges of the industry and society in general.

The programme is initiated by the Austrian Film Institute and supported by institutional partners across Europe.

The week-long international workshop will take place in Vienna in November 2023, participants will be matched with international producers and experts who will mentor them in group sessions, one-on-one meetings and two follow-up meetings. The mentors and many experts are carefully selected for the individual needs of the respective participants and their projects.

Register here until the end of August 2023!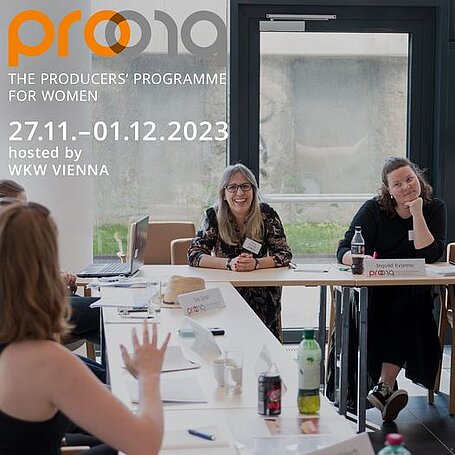 Back to main navigation